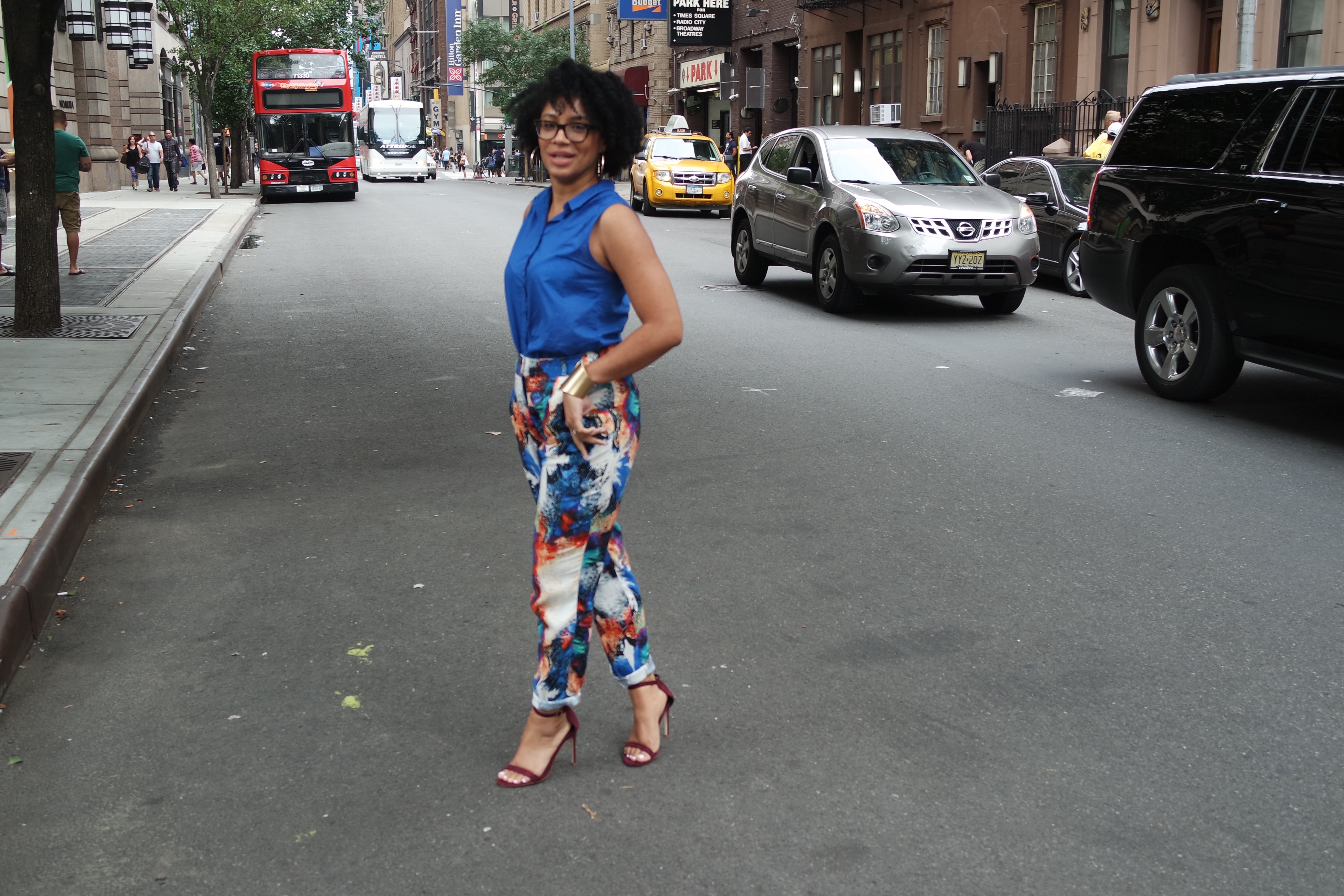 The weather is changing here in the city, Fall is definitely in the air. I was born in October so naturally I'm a fan of the Fall Season!
It's great for warmer toned colors and layering and for printed trousers, which brings me to this post!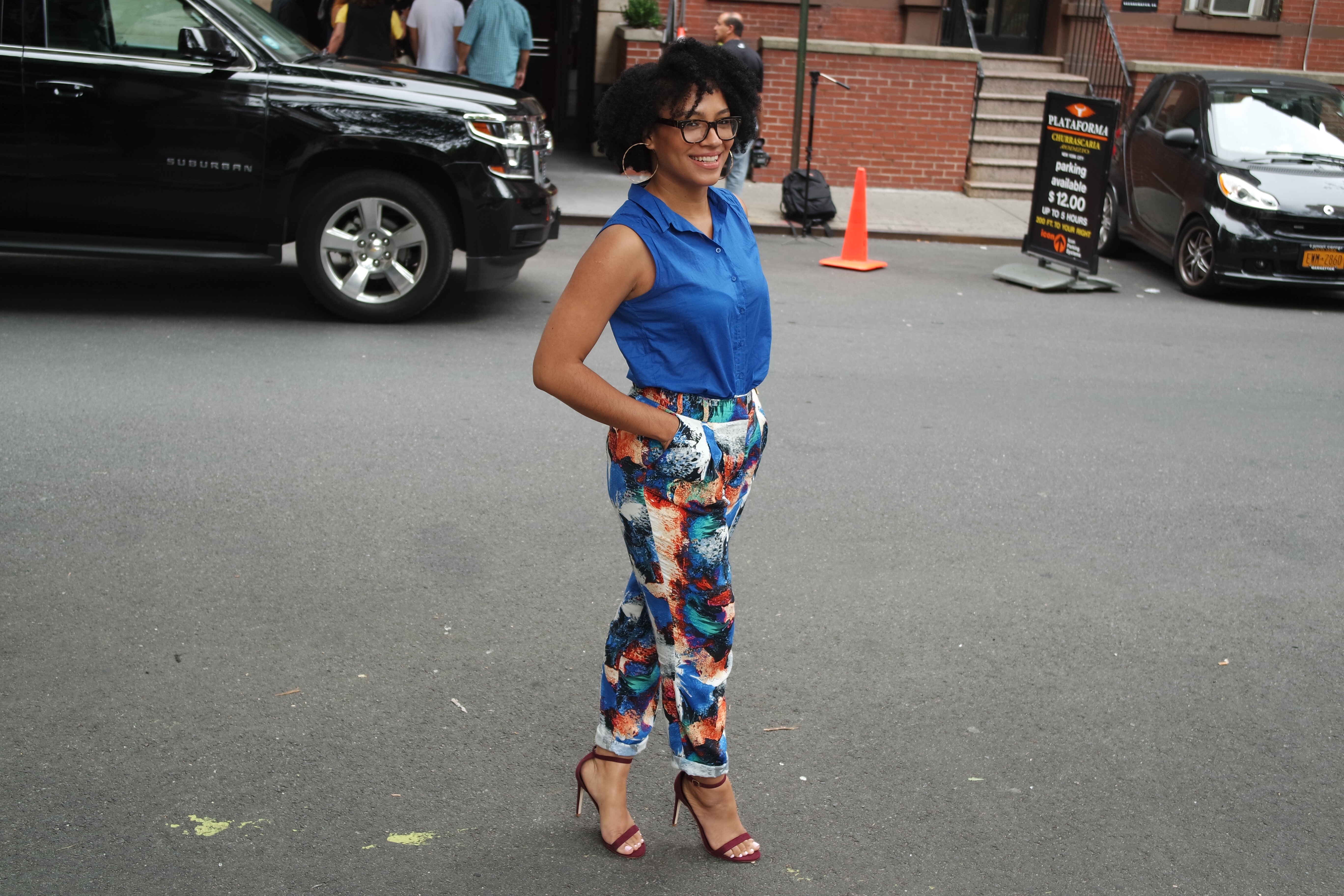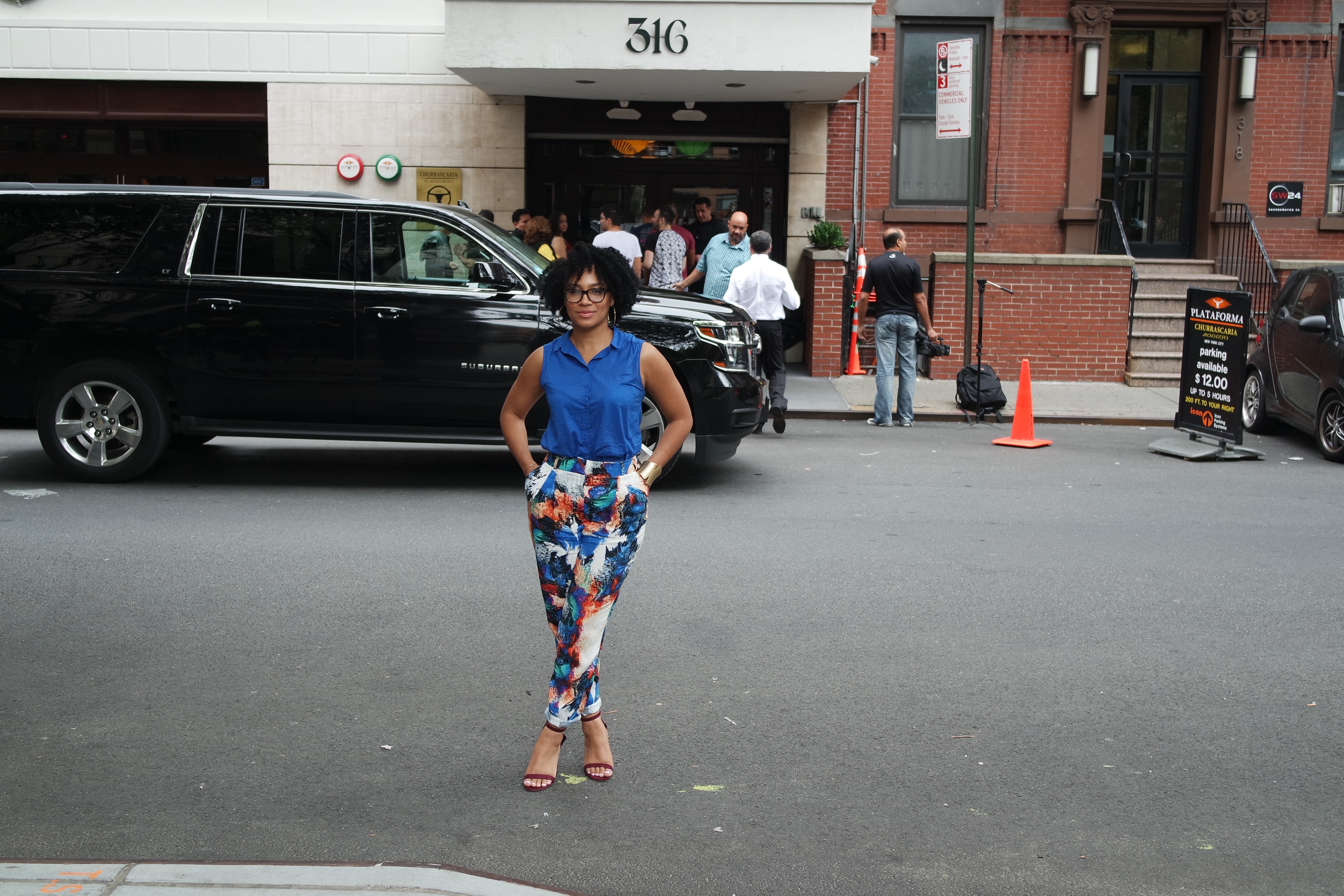 I love the high waisted fit of these River Island trousers, which I scored for $12 from a blogger sale! The print is beautiful and has such warmth in them, you can literally wear it with so many different color tops. I pulled the blue out of the print this time around, and color blocked with a warmer tone of shoe!
Print, comfort and style; what more can I ask for?!
Live in color, it is the last weekend of summer! As always stay chic!