The day I discovered Clara Belle Blog on instagram, I immediately gravitated toward her style. The first post on her blog that day was about mixing prints, and we know how much I love doing that!! I decided to reach out to her, and she obliged, so here's her style story!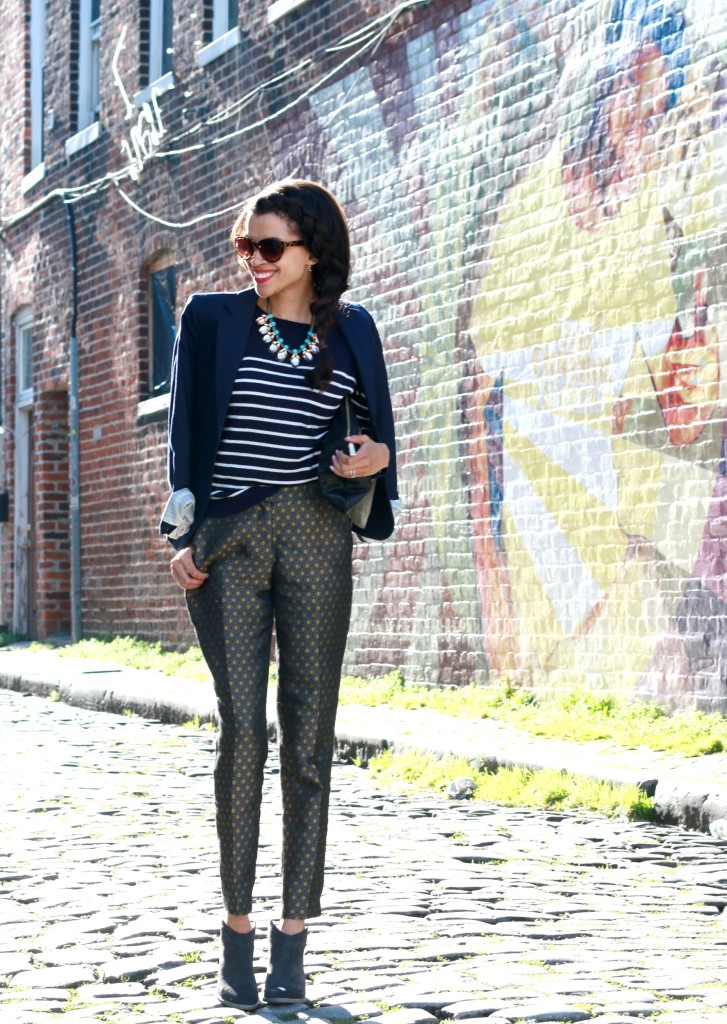 Clare lives in Richmond, VA, with her husband and eight month old daughter Hannah. With Hannah being an infant, her style aesthetic is: very relaxed, basic and easy, Clare never really envisioned dressing her up in fancy outfits. She has always wanted her to have an easy style that allows Hannah to move freely and explore.
Clare credits the GAP as one of their favorite places to shop. I mean GAP is great quality clothing at a great price point, that exudes the relaxed and easy style that Clare likes. For fancier pieces she loves Baby Boden.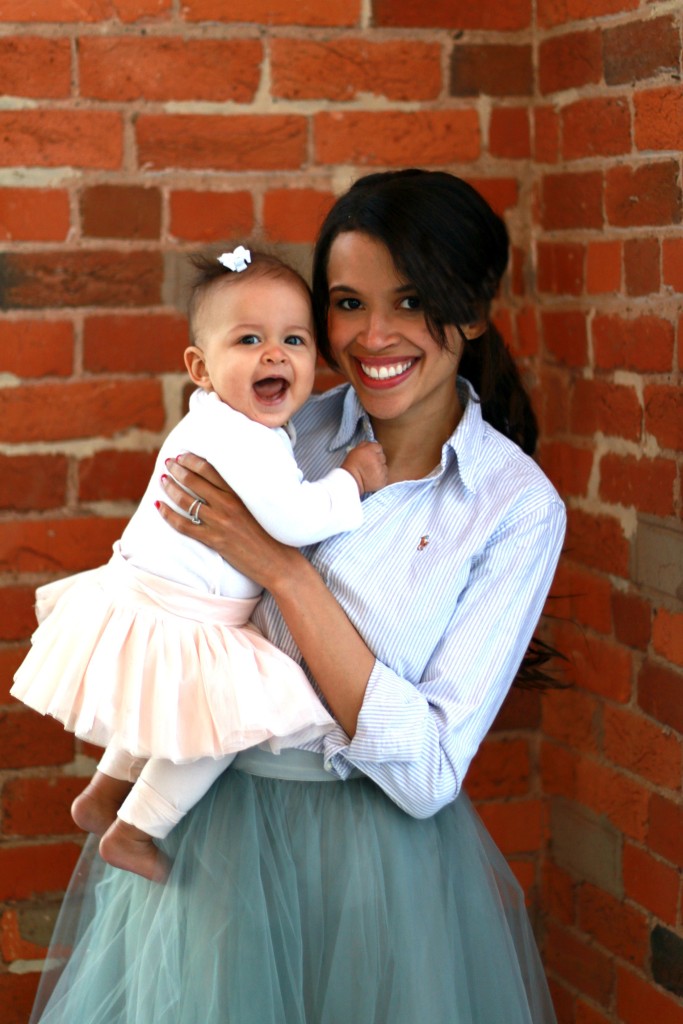 While Hannah obviously is too young at this point to have her own style, Clare can't wait to see what kind she develops. She thinks personal style is such a great way for kids to express themselves and has already told herself that she won't try to push Hannah to dress a certain way. It will be hard, but Clare thinks having Hannah develop her own style is important.
Now when it comes to dressing up baby, Clare says that her husband is involved in dressing this little cutie. Here's one better, she actually thinks he puts together better outfits than her, sometimes. Key word sometimes. Clare mostly does the styling and he chips in on the weekends.
When it comes to her own chic mom style, Clare describes it as Urban Prep. It definitely has the timeless, structured appeal of a preppy wardrobe, but she likes to mix it up with ultra trendy, urban-inspired pieces too, so the style doesn't get too stuffy.
Clare draws inspiration from blogger Jessica Shyba of Momma's Gone City, and celebrities like Reese Witherspoon and The Obamas, mostly The Obamas, she thinks they are the best dressed family ever and can we blame her?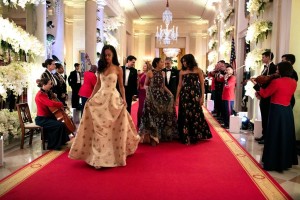 Please head over and check out Clare on Instagram @clarabellecwb and her blog www.clarabelleblog.com!