Hey guys, I found another chic mom for you on Instagram! This mom has fashion and body goals; after having four kids, do you see her?! She is amazing and super sweet, I had a blast working with her on this feature, let's get into her style story: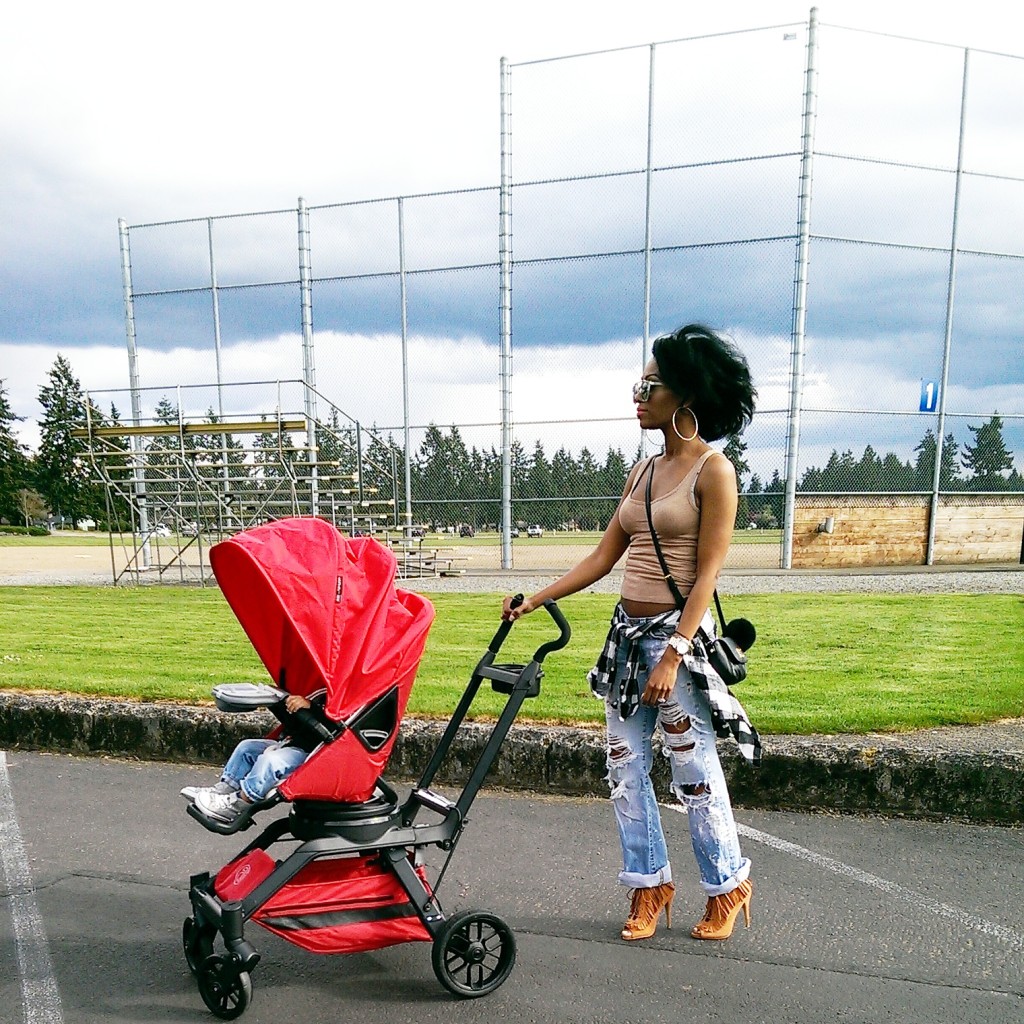 Keke and her husband reside in Seattle and have four kids, Jailene (16), Journey (11), Legend (10), and King Michael will be two next week! She loves to see all the kids in neutral basics, with a touch of trendy. The girls have a boyish chic approach to putting together their looks. They love sneakers, and are big on accessorizing with hoop earrings and other delicate jewelry.
The boys are pretty laid back in their style. Even though, King Michael is two, he has a definite love of hats. So much so, they can not leave the house without a hat for him. Keke embraces that he already has a voice of what he wants to wear, and thinks it's the cutest thing!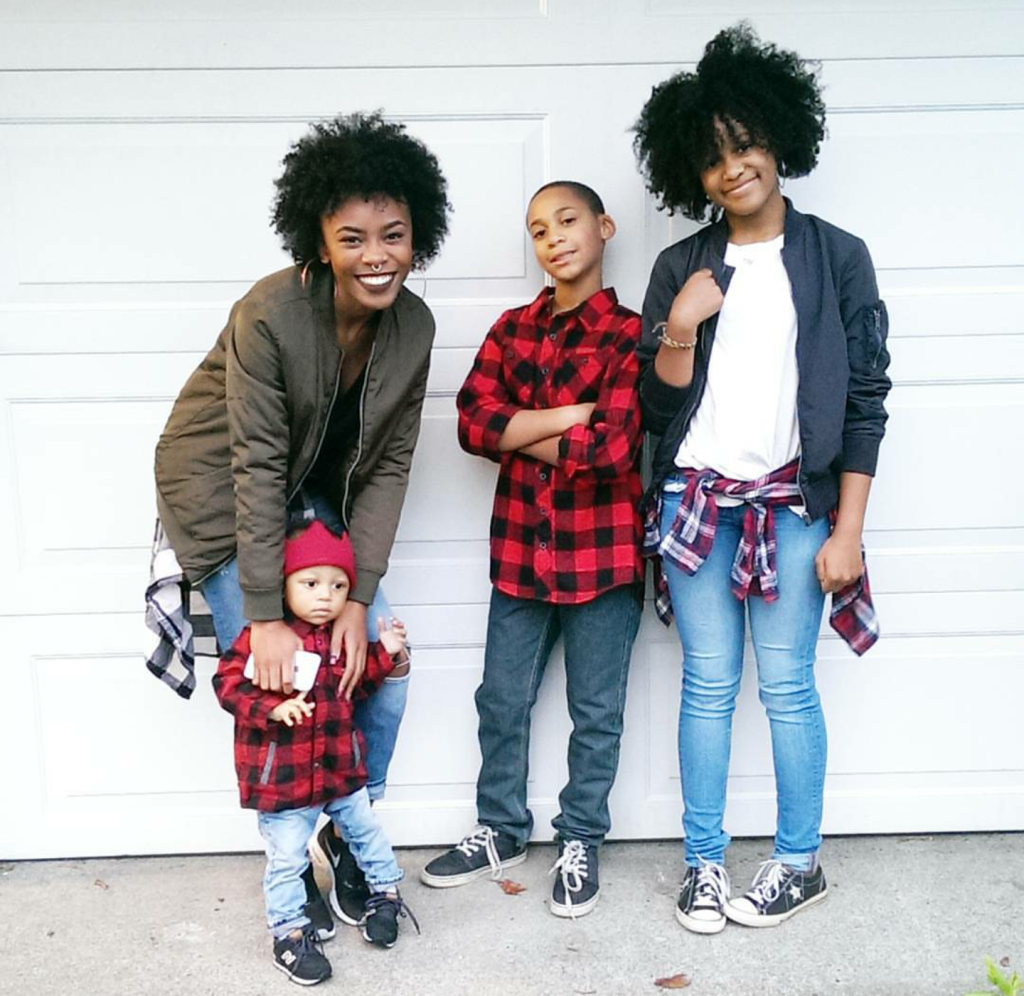 You can find this adorable family shopping in stores such as H&M, Forever 21, Target, Zara, and Old Navy! Keke's husband tags along on these shopping trips, but for the most part leaves all of the styling to Keke, the style Queen!
Now for her own personal CHIC MOM style, Keke is basic with a touch of edge. She loves wearing boho styles to add a fun trendy twist to her basic pieces. One of her favorite accessories to wear almost all the time, hats! (Wonder where the little one gets it from?!)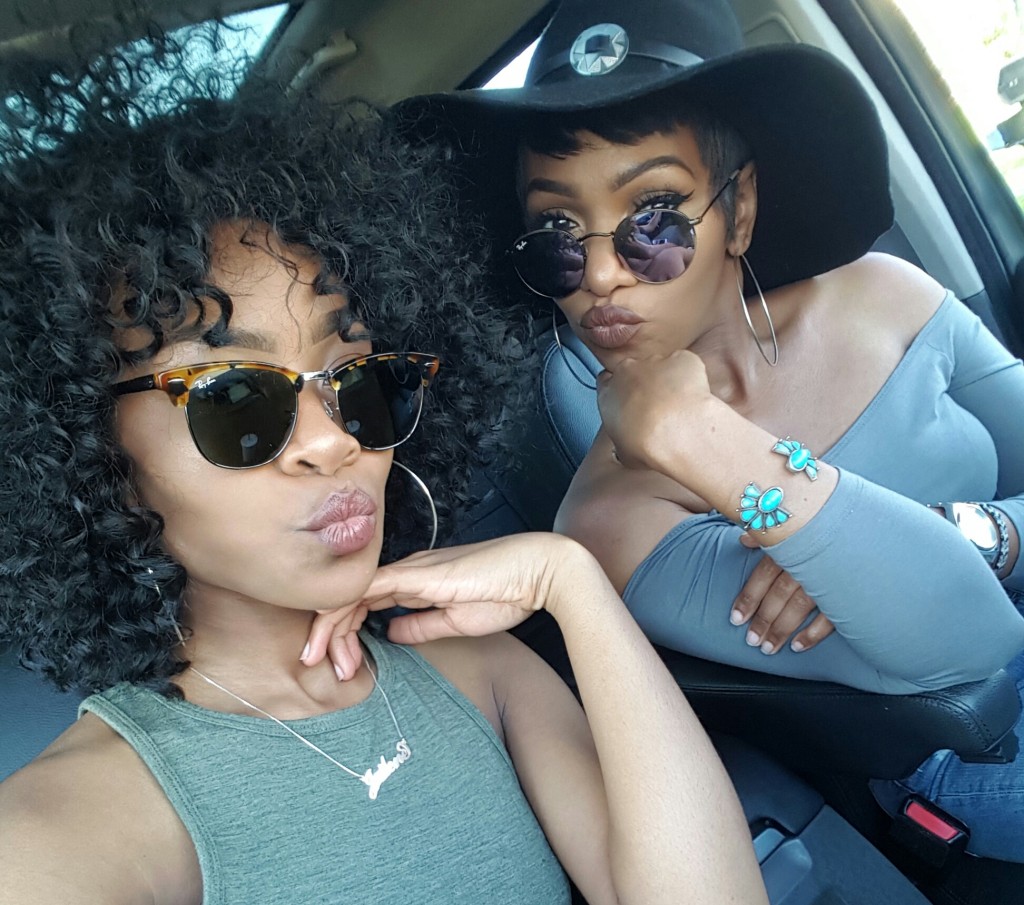 Picking a look for the day depends on Keke's mood, I know a few moms out there can relate. She toggles between wanting to feel sexy and sassy in heels, or being cool and laid back with some classic Adidas. She hardly ever plans an outfit, she keeps it simple and goes with the flow.
She knew she had a love for fashion during middle school, and her Mama always supported her and her siblings, fashion love. But, now that she is older, Keke thinks the fashion bug actually came from her Dad. Take his fashionable and trendy side, coupled with her mom's simple chic style, it's what makes up her fashion DNA!
Keke's style has changed since becoming a stay-at-home mom, she finds that now she is really able to find the time to really enjoy getting dressed, with no limitations. This mom draws inspiration from a few fashion bloggers: Sheryl Luke of, "Walk in Wonderland", Kyrzayda Rodriguez of , "Kyrzayda", and Tosha Eason of, "Bambi's Armoire". As far as designers she loves, Celine, Proenza Schouler, Alexander Wang and Gwen Stefani's line LAMB!
Looking for Keke? She may be in H&M buying their denim jeans! She can't part with their great fit and quality, and for the price, what a steal! Shopping here allows for her to experiment with mixing high and low end pieces. Throw on a few accessories and she's good to go. She loves a great pair of sunglasses, its the last little touch she adds to complete a look. Her go to pair? Ray-Bans, they are classic and will never go out of style.
All in all, she wears what she wants to look and feel good in. She banishes the idea, (as do I), that once you become a mother, everything must stop. Motherhood has made her a better person, inside and out, and the kids keep her young at heart. If she wants to wear a crop top at age 37, guess what? She's going to wear it, because she feels good about it.
Chic is wearing what you want and having style and confidence to pull it off. Don't ever forget to love yourself because that's most important, that in itself exudes overall chicness! Thank you Keke for your wise words of inspiration.
Find Keke on Instagram @kekecameron!