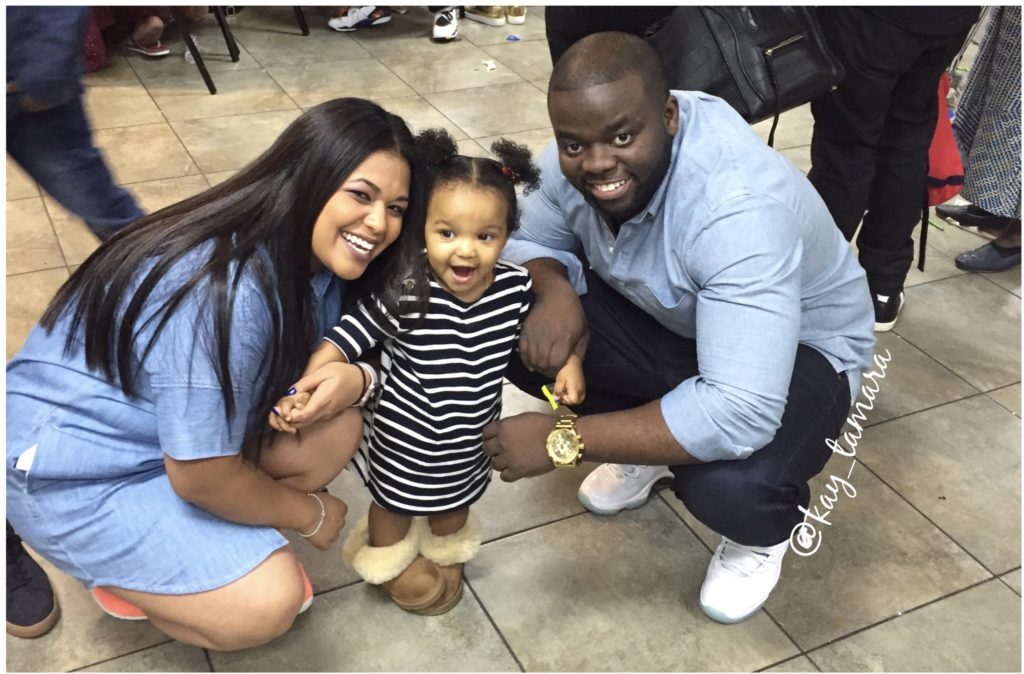 We are back with another style feature story! This is an oooooooold friend of mine, we go way back, and I am so happy to present his lovely family to the world! Let's get into the Oginni's style story, by way of #chicmom Kerene!
Kerene and Joe have a 1 1/2 year old daughter Gabriella. Gabriella has a trendy style aesthetic, of course with her parents being well aware of what's current in today's fashion world. However, they try to keep in mind what is age appropriate for her as well. While Gabriella isn't yet at the age where she can dress herself, her parents encourage her to make her own decisions. They will lay out a few different options for her to choose from, I think this is a great way to get the kids involved in the process!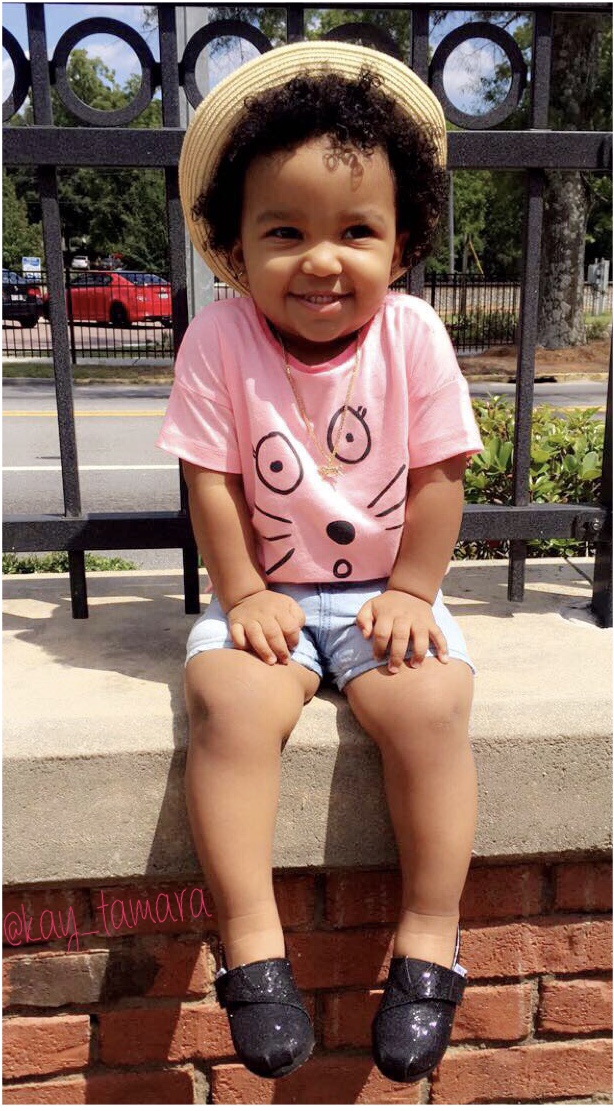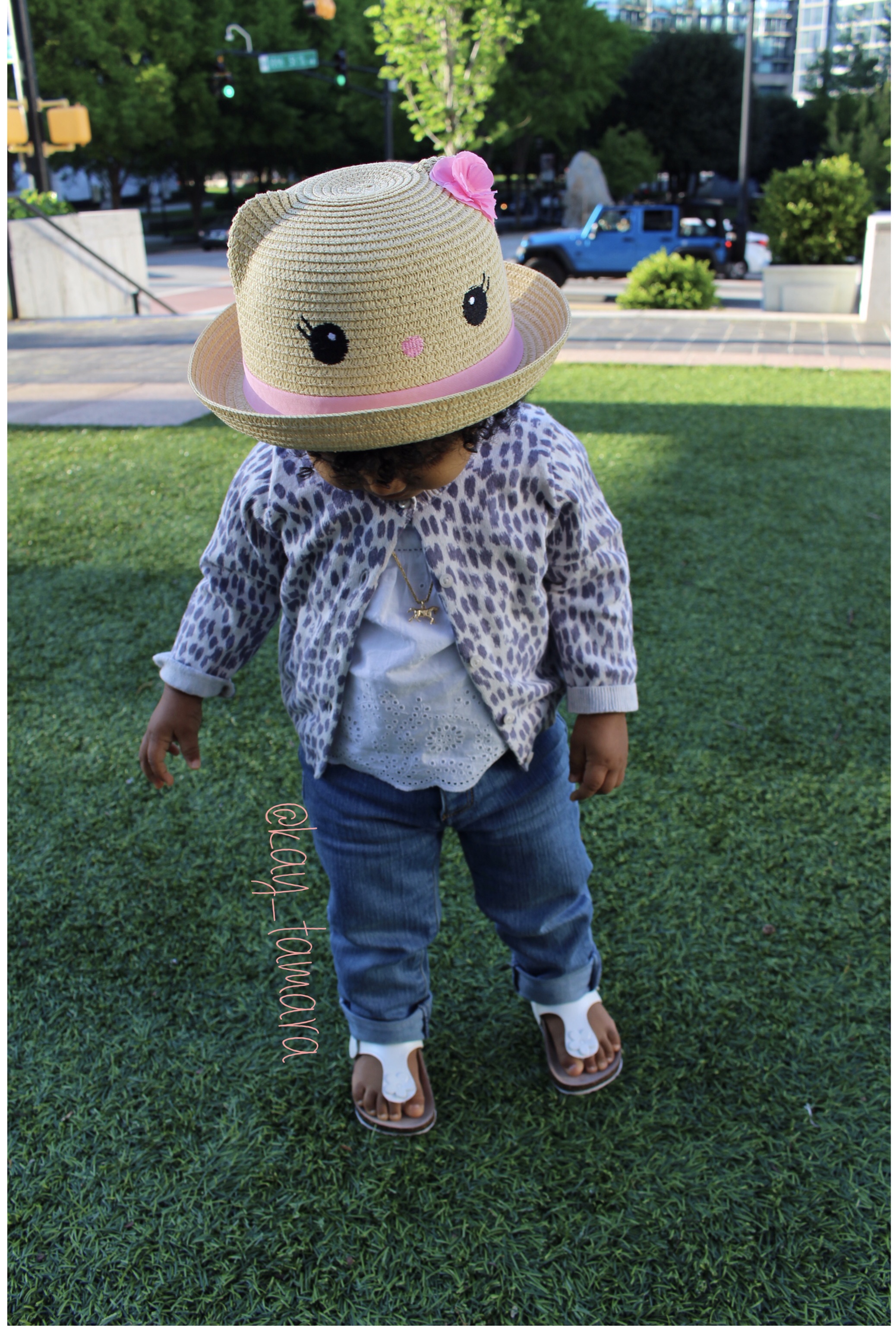 The Oginni's love to shop at The GAP, Tom's, Nike, and Zara! It's also a collaborative effort when it comes to styling Gabriella. Kerene feels like Joe is the more stylish one, and he actually loves dressing his baby girl! They draw inspiration from various Instagram accounts, store catalogs, and just real life people. Check out my man's hat, #chicdad alert!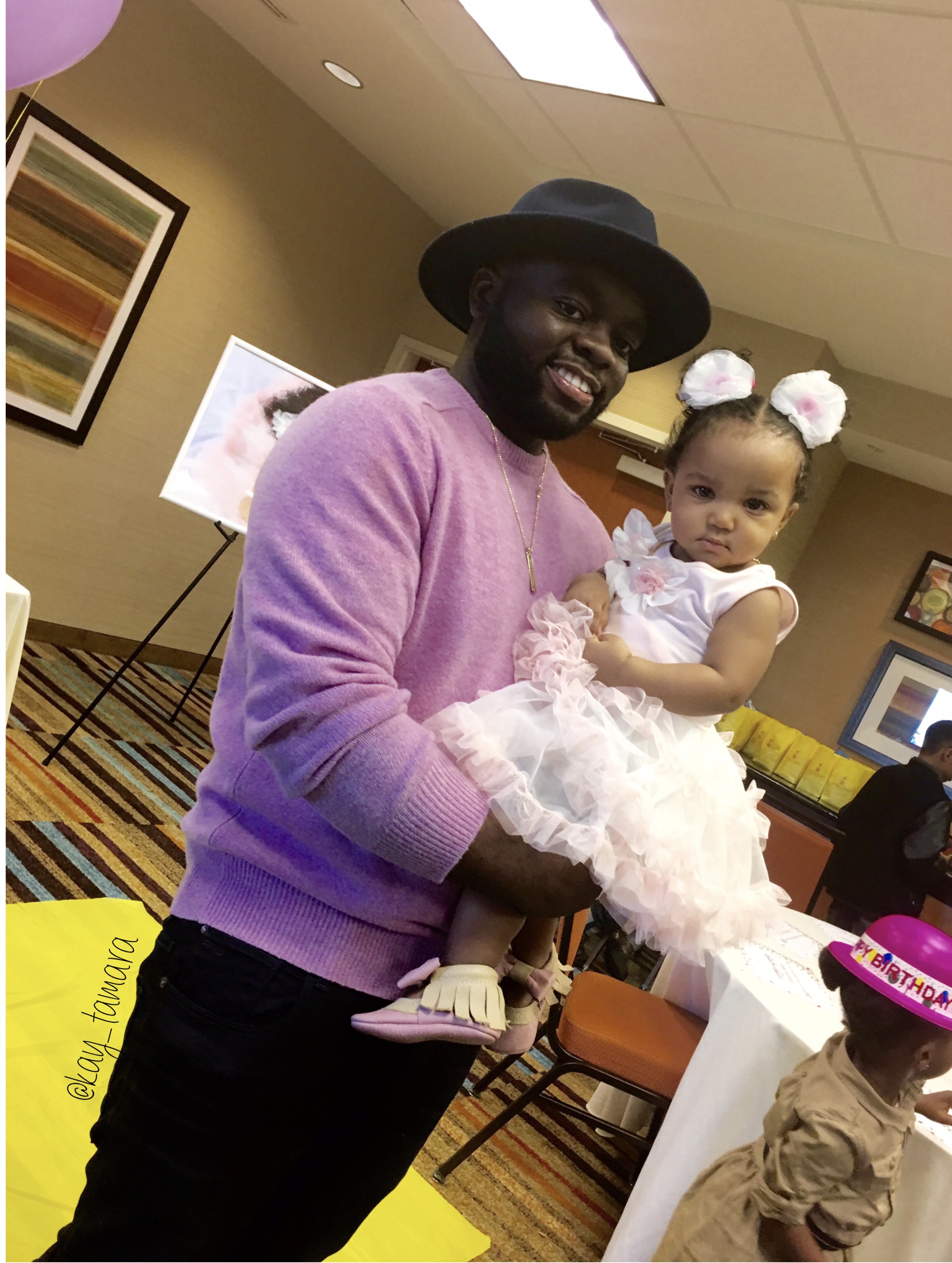 Kerene as a #chicmom, says her fashion flair came after she gave birth to Gabriella. She had stopped keeping up with the trends after high school, but while shopping for her daughter, became newly inspired. She goes back and forth between a motherly look, and a matchy look with Gabriella. Either way she's been shopping more and paying attention to details. Peep the dope headpiece below, LOOOOOVE!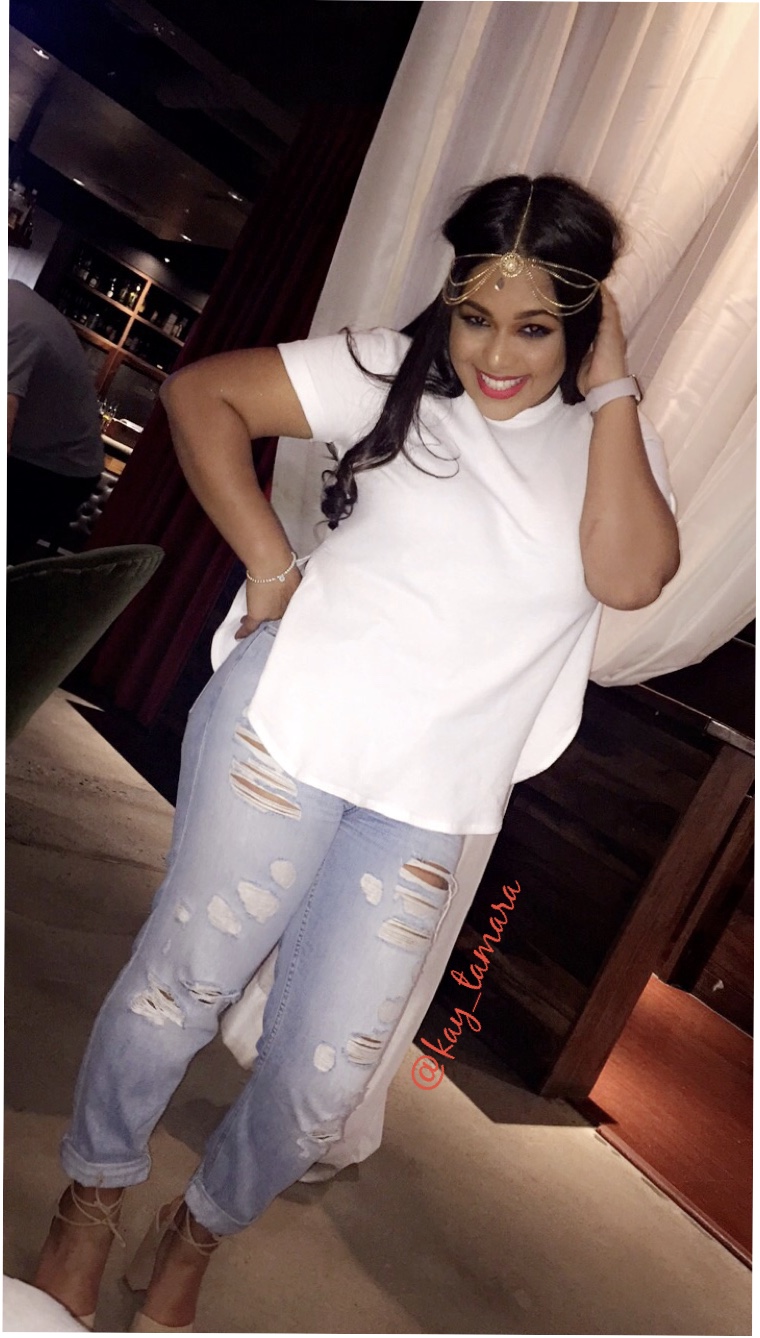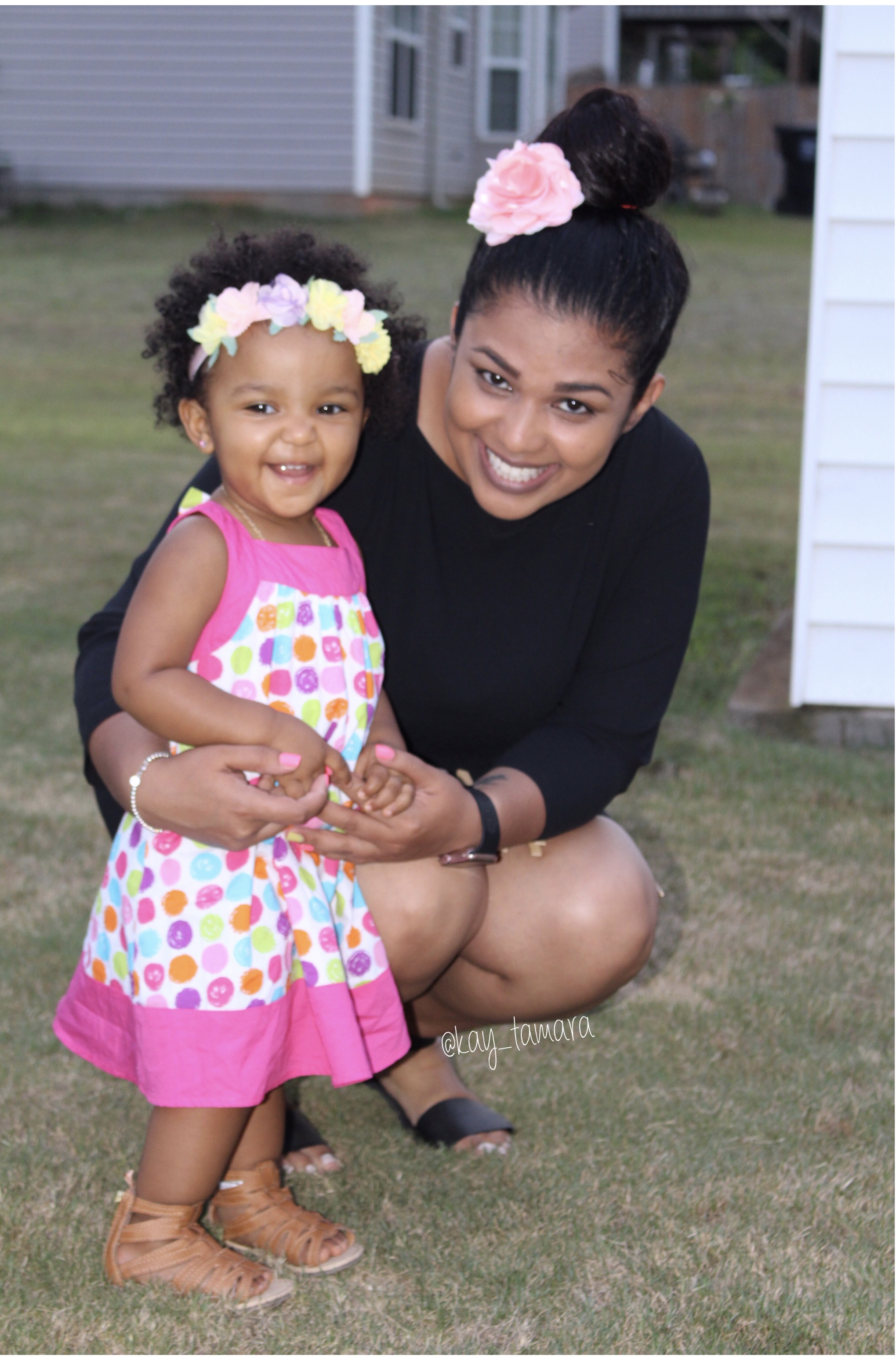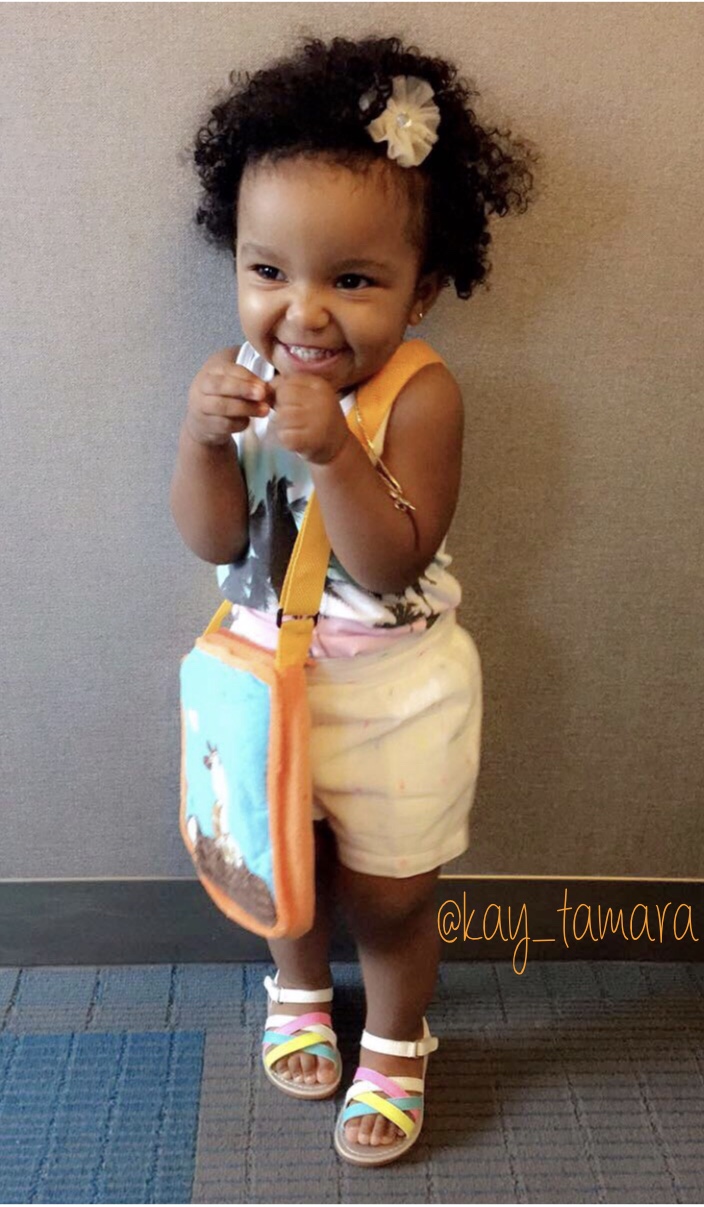 Kerene draws inspiration from her mom, hard working real women, and bloggers;  just real people with a good sense of style! She loves shopping at Nordstrom, Zara, Madewell, Steve Madden, and Urban Outfitters. This #chicmom feels these places align with her lifestyle. They support the fact that she is a mom, a female, a girl in a relationship. She is a budgetnista, but doesn't mind paying full price for something that speaks to her soul.
Kerene is a #chicmom because she finds that style is not only what you are wearing, but how you feel. It is how you are able to inspire others through clothing, and what clothing means to you. Fashion is more than just a fabric with a pattern on it, it's a non-verbal understanding of who you are, and what you represent. Thank you Kerene for this great message and for letting us peek into your style!
Keep up with Kerene on Instagram @kay_tamara.  If you're in the Atlanta, Georgia area reach out to her for all event styling @kerenes_creations. http://www.kerenescreations.com
Hope this family inspired you all to stay chic!