I know it's been a while since we've done a feature story on the blog! So happy I was able to secure this one for you all. I hope you are inspired by the way #chicmom Shanna dresses her three children: let's get to know The Scott Three!
Shanna and her chic family reside in Philadelphia and of course I came across her on Instagram. She has three children, two boys and a girl: Sean, Camryn and Saige, ages 12, 3 and 9 months! When it comes to Sean and Camryn, Shanna likes to mix high and low end items, and with her daughter Saige she likes to keep it trendy and tomboy chic. With girls having  more accessories at their disposal, she can do more with Saige's looks.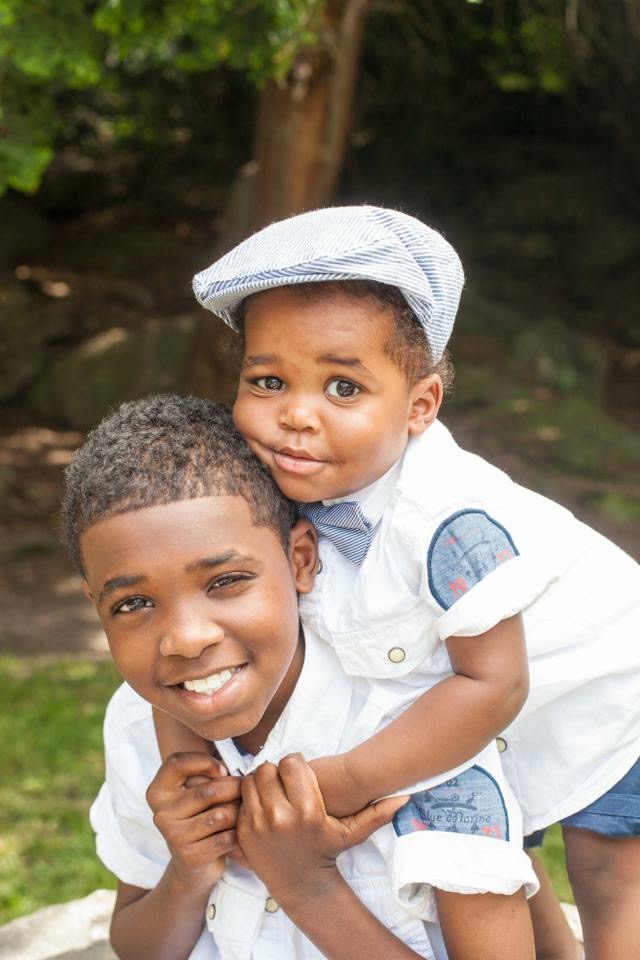 The favorite place to shop for this family is the thrift store! I've been telling you all about the great finds, and Shanna agrees. She is fortunate to have found some great vintage and unique pieces that you can be sure not to see on anyone else.
Her oldest son Sean is a little difficult to style, he's a pre-teen with loads of opinion. At this age, Shanna lets him express himself through his fashion choices as much as possible, so as not to bump heads too much!  He's not into the huge brand names yet and has a pretty laid back style in his graphic tees with jeans or shorts. Pair that with his funky kicks and he's good to go! Chris Brown is a big influence on his style!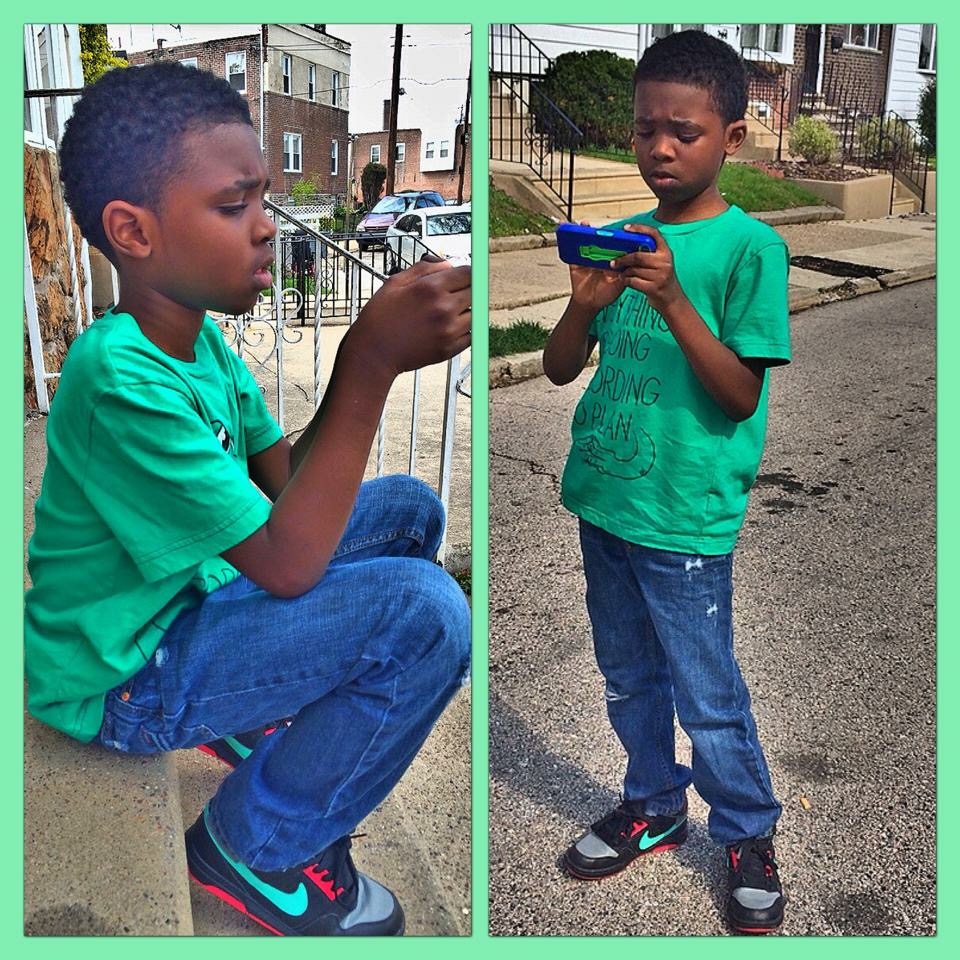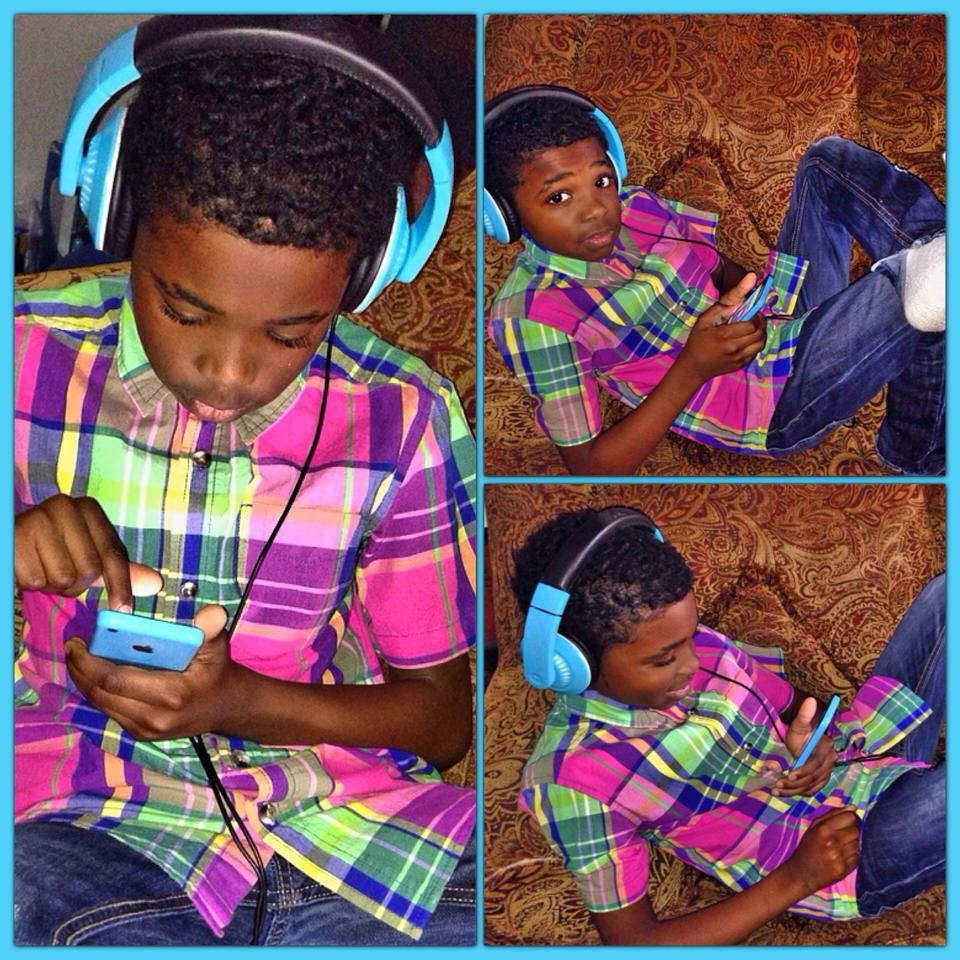 Camryn who is three years old, loves cardigans, hats and vests, and doesn't fight with mommy about what to wear. Shanna likes doing a more preppy look for him, and adding pops of color! You all know I love to see kids in bright colors, and so does she! #chicmomsunite This little man loves to dress up and look neat! Camryn looks to Usher, Common, Justin Timberlake, and David Beckham for his style inspiration.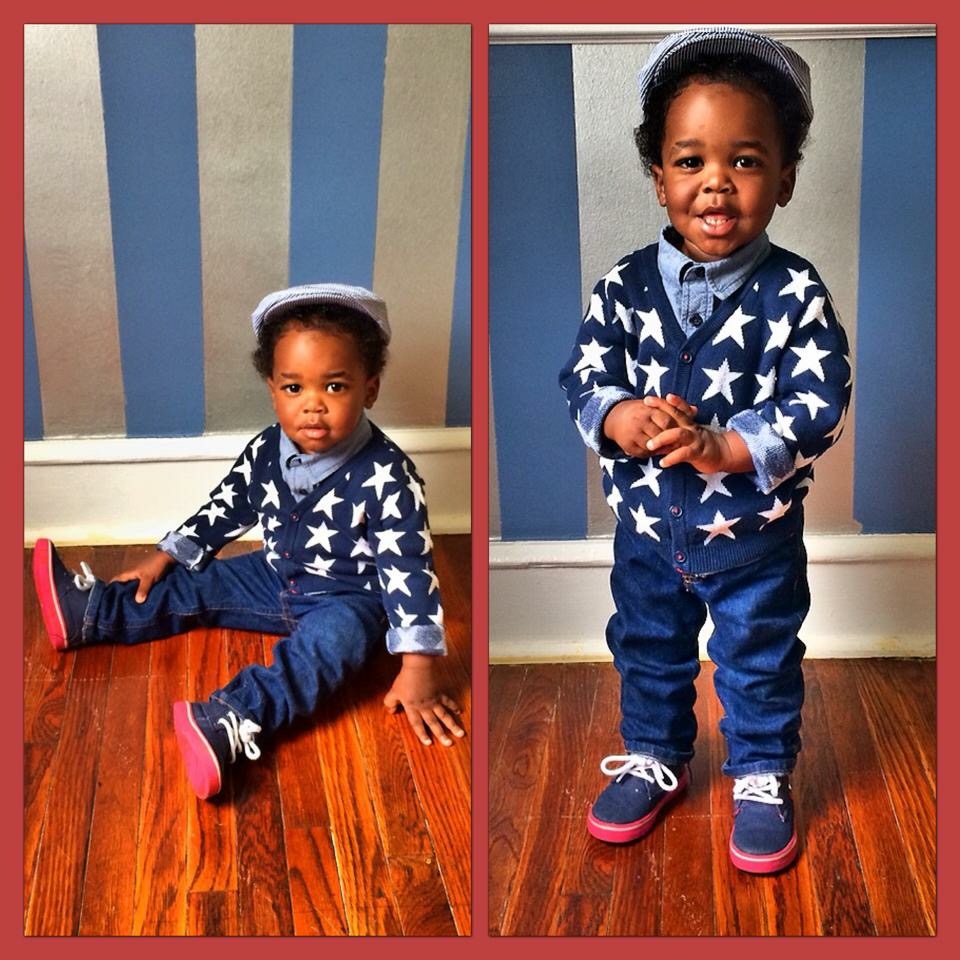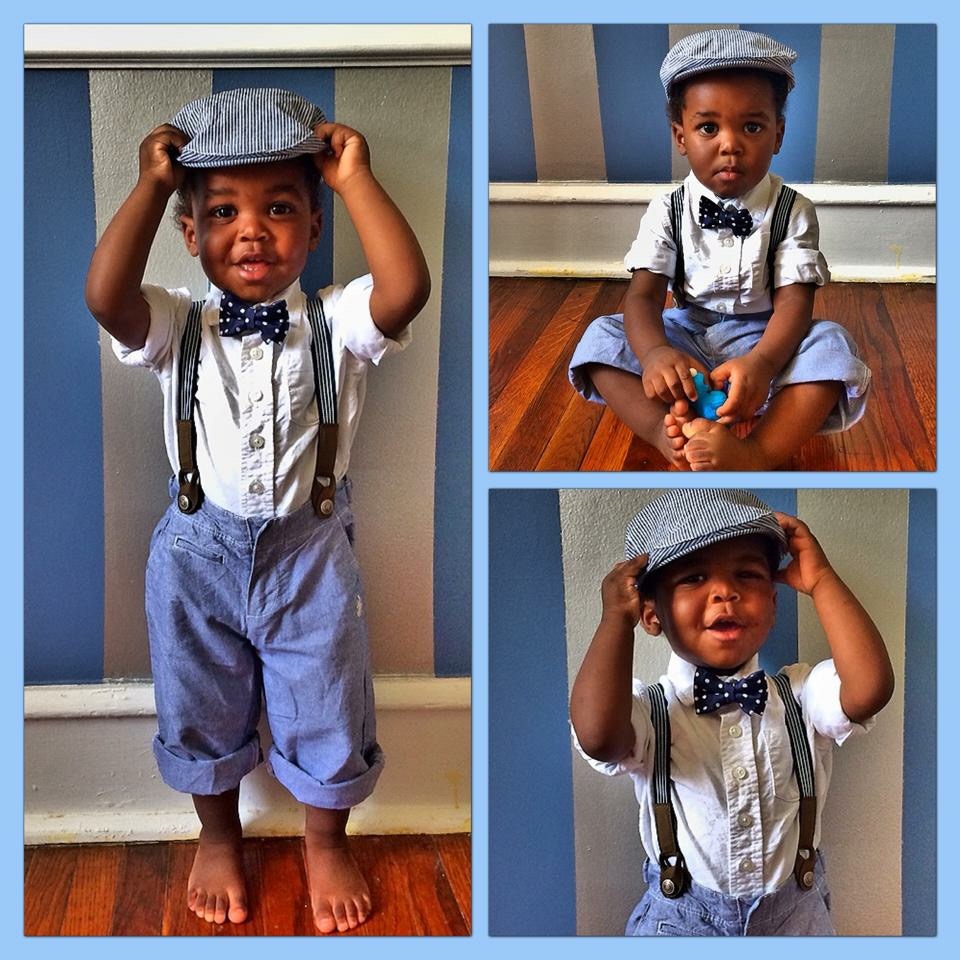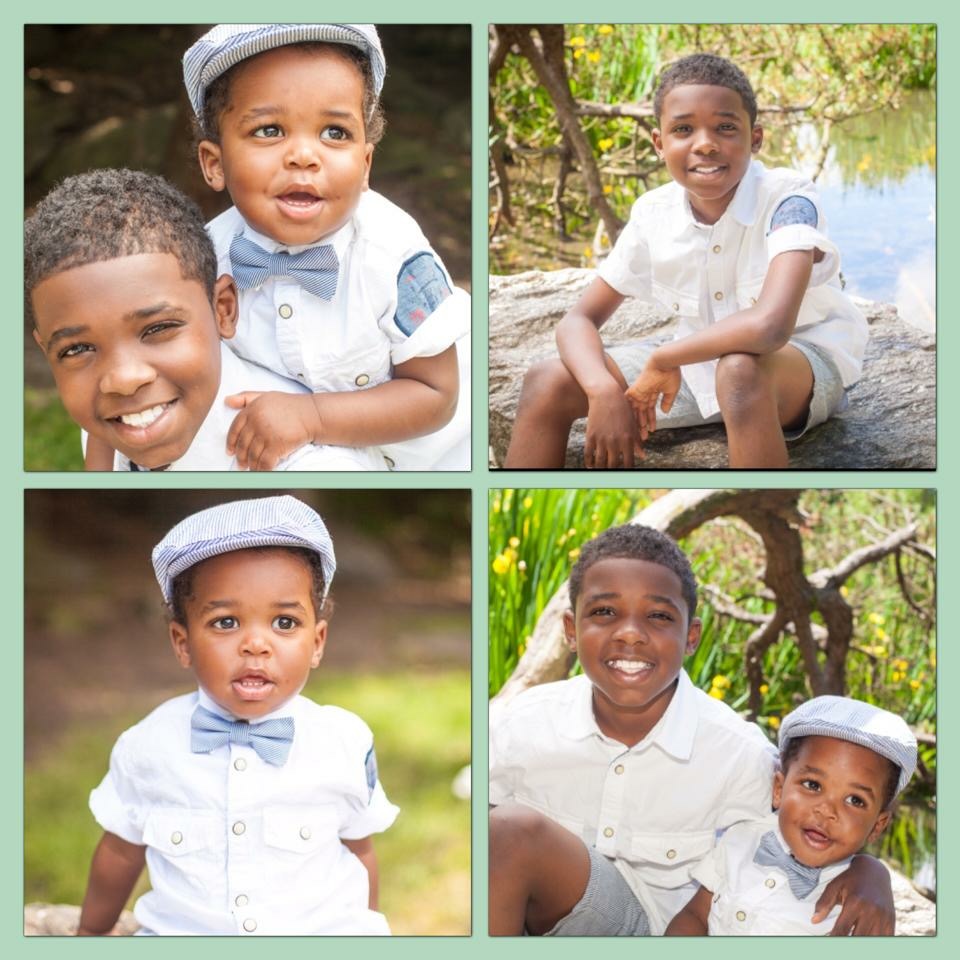 Now of course, she has the most fun styling and coming up with looks for her nine month old daughter Saige. Little ladies have so many accessories and shoes to choose from, that she loves experimenting with more than one look. Shanna loves playing with leather, fur, fringe, feathers and textured fabrics and shoes!  She loves Saige in hair bows, head wraps and turbans. Saige is inspired by Solange, Instagrammer, @mj_badd and Photographer, Neef Fresh.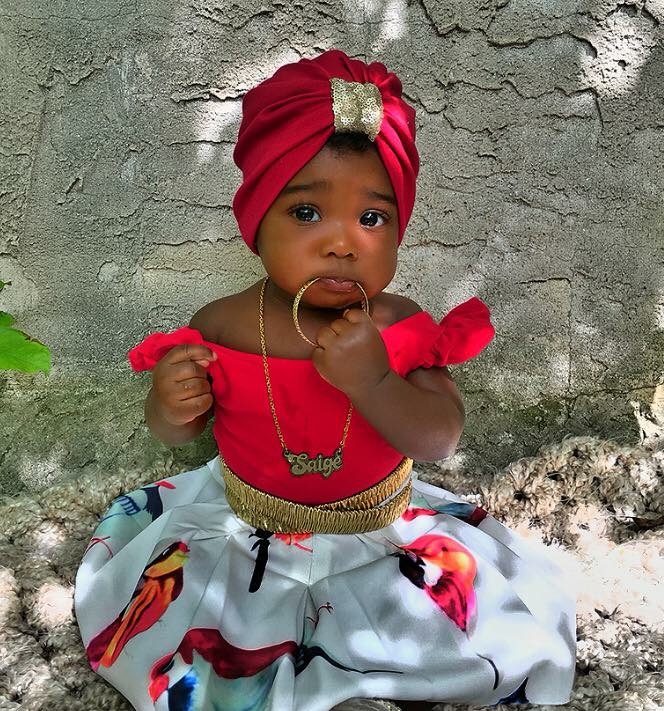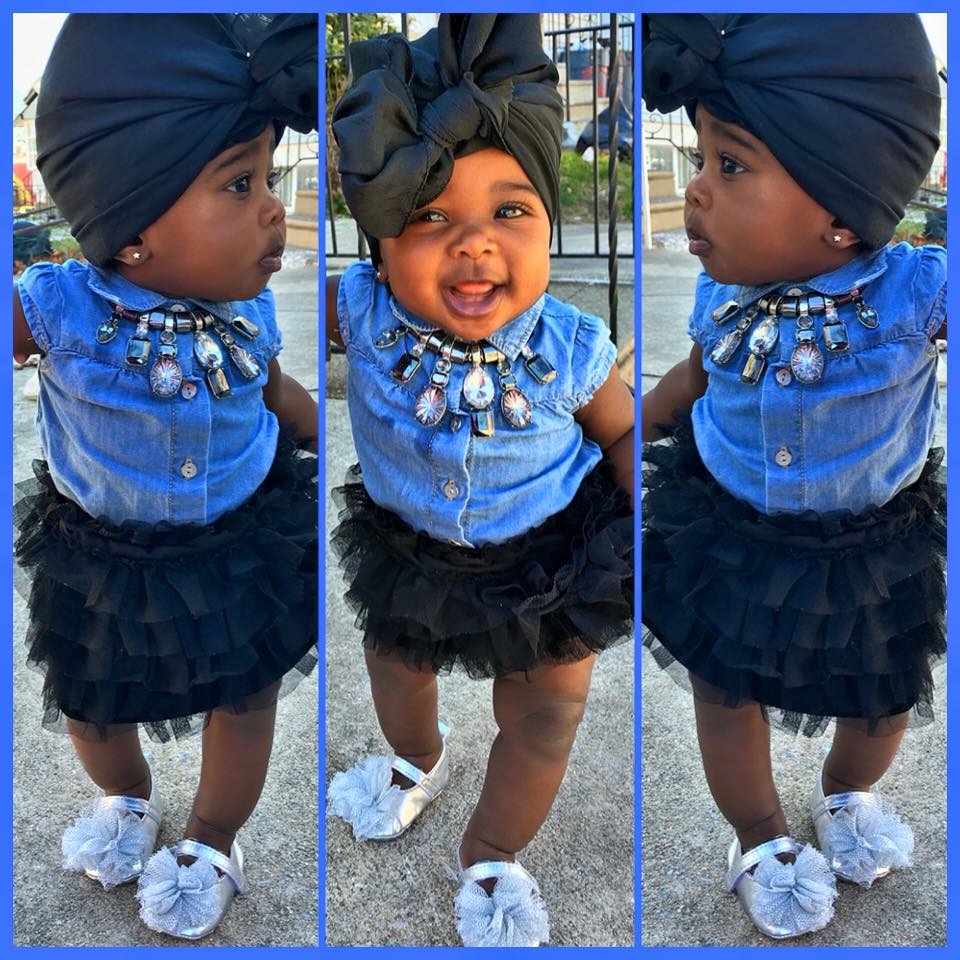 As a #chicmom, Shanna says her style is changing all the time. She loves to dress up, but with the two little ones, she has adopted a more tomboy chic look with sneaker wedges and bright colored clothing and patterns. It is her strictly her job to dress the kids, though her husband is very supportive and loves how she puts them together. When Dad is on clothing duty, it's usually with anything that's easy and gets them out of the door fast!
Shanna is starting a consignment shop and boutique this fall called, "A Pinch of Saige". In the meantime you can follow her on Instagram @trinigal215.