There are a couple of movements happening online that entail supporting as many Black owned businesses as possible. Beyoncé's stylist Zerina Akers has compiled a list on Queen Bey's site. There is also The Blk Pact on Instagram. Circulating the dollars back into our own communities brings a sense of unity and upliftment that may have been lacking. If you've been following this space for a while, then you know I have been patronizing Black businesses often. Today I have compiled a complete directory so you all can come back and reference this list! Buckle up, it's a long one.
Let's start with hair-care brands:
Pattern Beauty by Tracee Ellis Ross. I am awaiting a package as we speak. They launched Phase 2 last week, styling products to accompany the conditioners that were initially launched. Purchase here.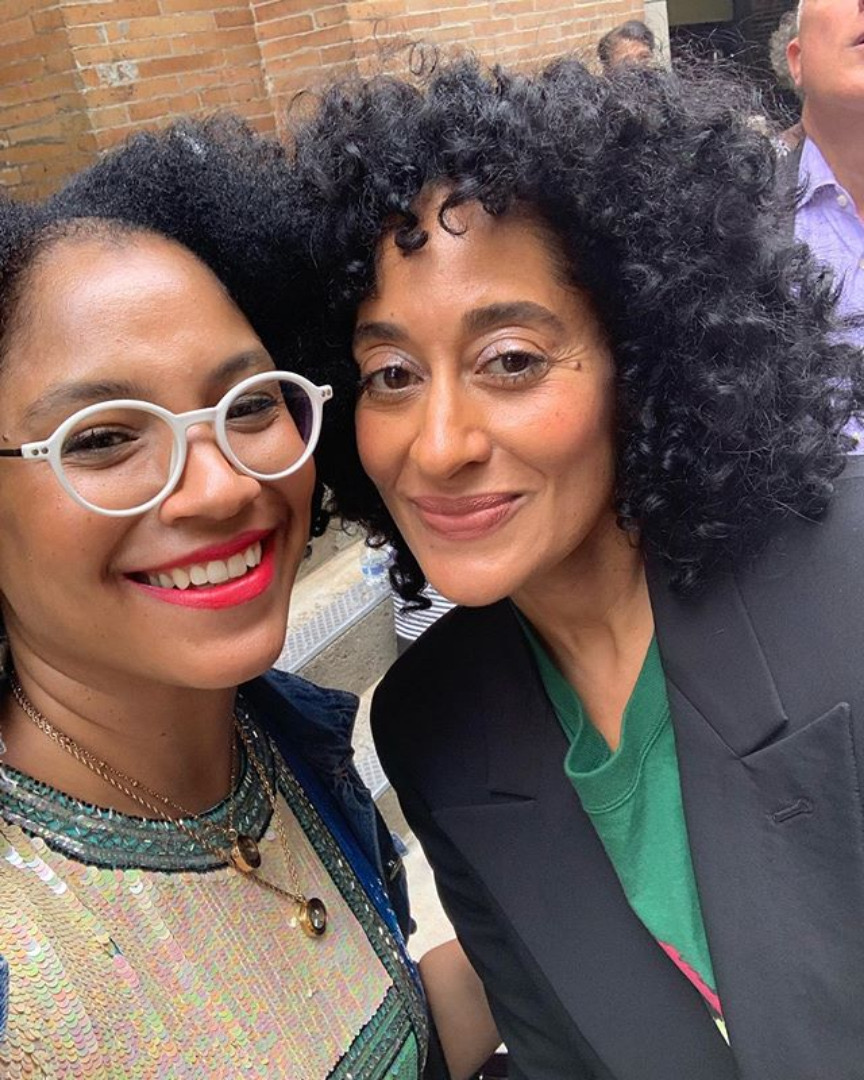 Alikay Naturals. A family run business. My faves include the lemongrass leave-in, the black soap shampoo and the avocado cream hair mask! Purchase here.
Mielle Organics. Another fave for my naturalistas. The Babassu shampoo and deep conditioner are my pickups from this line. I also love the twisting soufflé. Check it out here.
BE Products by Dacii. I met Dacii back in February when she installed my first try at Knotless box braids. I picked up her growth elixir while getting serviced. The link to book her and purchase products here.
While we are talking about hairstylists, here are a few of my fave stylists in the New York City area:
Morkinks. Most of the crochet styles I have featured on this site were installed by Amaany of Morkinks NYC. Check her out.
Snip2myLu. Natural Hair Stylist Lulu has blessed my tresses a couple times. We first connected when I modeled for Ms. Hair & Humor last July. Please check them out, once they reopen their booking schedule for your protective styles.
Salon K Hair Spa. Kimberly of Salon K has been doing my hair for well over ten years. She specializes in ALL hair needs: relaxers, short-cuts, naturals, dreads, etc. I mean the list goes on. She is based in Staten Island, so it may be out of the way for some. Check out her work here.
Let's get into my fave black clothing shops! Of course, I had to lead with Something by Sonjia. I absolutely love her work and cant' wait to get my hands on a couple more things from her line. Here is the link to her site.
Trendy Chix Boutique. Even without my working relationship with this boutique, I was a loyal customer first. Head over and check them out.
Shopaholic Merch. All of my dope graphic tees come from here. I have my eye on a couple of her new tees for my Summer wardrobe. Most likely I will be in tees and biker shorts until further notice. Purchase here.
Rachel by Robin. I get stopped numerous times when I wear the camo jacket I purchased from this brand. She does custom orders as well!
Sammy B Designs. Another project runway alum with amazing designs at affordable prices. Check her out here.
Sew Exquisite Avenue. Dope African inspired tees, crewnecks and more.
Midget Giraffe. Another site I frequent for dope Ankara pieces. Her pieces are limited, so I suggest purchasing as soon as you see something you like.
So Chic Essentials. Sunglasses. Handbags. Graphic Tees. Need I say more? Shop here.
Shop Iccon. Currently waiting for a couple pieces I ordered from this brand. Think effortless chic meets femme boheme. You all loved the oversized bow mules I have from this brand, check her out here.
Let's chat black owned accessory brands. I love a good piece of statement jewelry.
Mo Marvelous. Fun fact, Moniqua is the sister to Sonjia of Something by Sonjia. Don't you just love a creative family? She has amazing earrings, I bought the pair below and I can't stop wearing them. Check out her pieces here.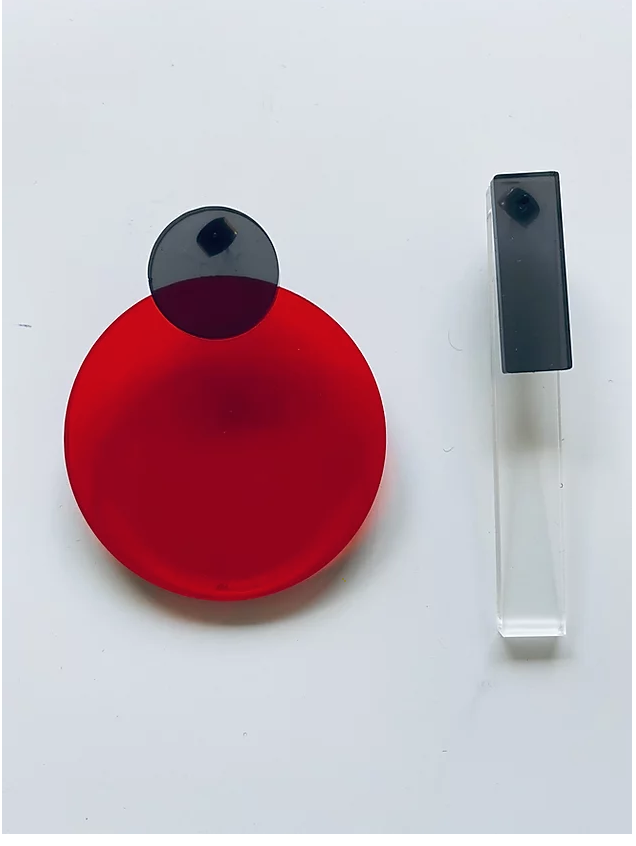 Brosia Love. Another one of my faves for unique earrings and necklaces. Check her out.
211 Beadwork. I love a good beaded stack of bracelets. I have been known to over-stack my arm LOL. I reached out to Kim of 211 Beadwork to make me a custom set of purple beaded bracelets, and she did not disappoint. Makes for great gifts, check her out here.
Honey Inc. Another go-to of mine for all things accessory related. Shop her site here.
EE Styles. Looking for chic African inspired headwraps? You know my fave will always be EE Styles. She has recently expanded to include cute tops. Please check her out here.
Glamaholic Lifestyle. I have a passport cover, a mini wallet, a duffle bag, a canvas tote and a cosmetic bag from the ultimate G, Mia Ray. Need I say more? Check her out here for the next drop.
Chic Geeks. Tech accessory addicts unite. I have countless Macbook and iPhone covers. I love my snakeskin Macbook case from Chic Geeks and I haven't looked back to Amazon or eBay since. Check them out here.
I didn't know what to group these last items. They can be seen as self-care or household necessities.
Dacy Dash Seasonings. I have been raving about this brand on my stories, and I actually look forward to cooking more since I have discovered her seasonings. My sister and Mom also use her products, Caribbean Jerk is a family fave. Her drops are once a month, sign up here.
Crown Candle Co. If you know me, you know there's almost always a candle burning at my house. I worked with Joleen last year on a special project, and EVERYONE raved about the candles. I recently purchased a couple full-sizes and I am in love. Check her out here.
Lit Brooklyn Co. Another fave in the candle space. I am currently waiting for an order as we speak. She does exclusive drops, so keep your eyes open. Get lit here.
Style With Color. During the pandemic, I started coloring to ease my mind. Yes, you read that right. Coloring and drinking wine in the backyard were forms of self-care. Taylor Baldwin also known as Mama Photog, released a coloring book for women of color, and I can't wait to dive in. Check it out here.
I think that about sums it up for me. I have personally shopped with all of these brands and can attest to their customer service. With that being said, most of the women behind these brands are doing it all alone. Have some grace when it comes to receiving your order. AND, buying black does not mean discounted. We don't argue with the luxury brands about their prices. We shouldn't haggle with black owned brands about their prices either.
If you've made it this far, thank you so much for reading. Drop a comment below with your fave black-owned business, so we can keep the list growing.