I have become one of those parents who love taking their kids to museums now, LOL. It started when the boys had an amazing time at the KAWS: What Party exhibit at the Brooklyn Museum earlier this year. I have been trying to get tickets to the African American Museum of History & Culture in DC for YEARS. One day I logged onto their site and was able to score tickets for October 10th, there is no school on Columbus Day, this could not have been more perfect. (You must schedule tickets here at least 30 days in advance.)
There are things in this life that cannot be taught in schools. Take for instance Christopher Columbus, what they teach the kids, and what he REALLY is are two different things. How you broach that subject matter with your kids in your household is up to you. I have two sons, you already know what that means in a country like America, therefore, the lines are not blurred here when it has to do with history and current events. That was my thought process the entire time planning this weekend excursion. While our tickets were for Sunday, I decided to find a tour we could do as a family for Saturday. I didn't want to waste a day and I like to keep the kids out of the hotel room and off devices as much as possible. We can't bring them to DC and not see the monuments, right? I found this DC At Dusk Night Tour and decided to book it for Saturday night.
The night tour was about 3 hours starting at 7:30 PM and took us to the Jefferson, Lincoln, WW II, Vietnam, MLK memorials, the White House, the Washington Monument, and the Capitol building. Some offered better photo opportunities than others, but I thought our tour guide was great and we learned so much from this experience. It is probably better to see these sites in the daylight as intended, but given our time constraints and only being here for one weekend, this was the only time I could squeeze this one in.
I don't think I can fully articulate how much I have been looking forward to this trip for the last month. On our night tour, the tour guide even mentioned that the tickets to this museum are the hottest in town. There are so many parts of the museum that I did not get to experience, so as all my friends said, multiple trips are warranted to get a full grasp of all the history and culture. It warmed my heart to see how much Caleb & Joshua knew about many of the exhibits we were able to see, I hope they appreciate the knowledge I am driving into their skulls later. Tickets are free, so it's really a no-brainer. Some exhibits ask no photos or videos be taken like the Trayvon Martin one 😢, and Breonna Taylor's official photo should be taken without flash (my flash went off by accident on my phone).
One thing missing from this trip was DC dining. We were only able to eat out once after our museum visit. I stumbled across pretty good reviews online for Founding Farmers DC. Even the pickiest of eaters in our group of 12 did not have any complaints about their meal, highly recommend! Many items are fresh and made on their premises daily, I had the crab cakes, and they were soooooo good!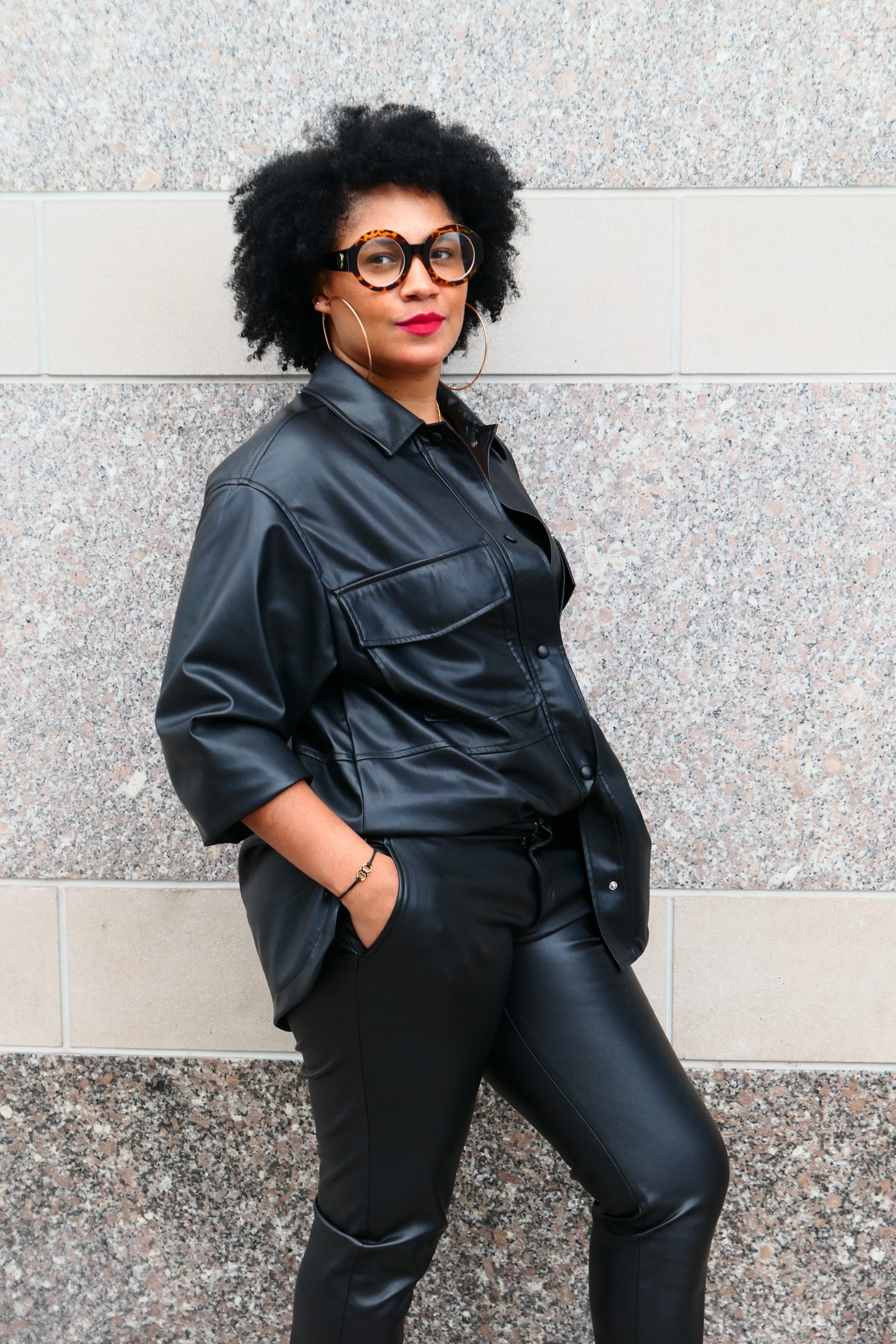 That was our quick little DC trip in a nutshell. I can't wait to go back and really immerse myself in the things I missed out on this time around. Thank you so much for reading, stay chic!