I am currently on a family vacation, I never knew I needed. We've always said in passing that we have to take the kids to Belize. But I never actively planned for it and made it happen until this year. I'll share a couple of tips, of course in hopes of helping anyone trying to take a family trip soon.
Money & Credit. I paid off two credit cards so I can have more money going to my savings every month. The fewer bills you have, more surplus. I can't cut out electric and water, but I've been working EXTREMELY hard on my credit. If you have a credit card that awards points for travel, now is the time to use it. I chose not to, as the one credit card I have, I am trying to bring down my balance. We used our income tax return to purchase the tickets back in April.

Spending Money. I started saving with the Digit App earlier this year. I set a goal for how much I knew I wanted to bring with me minimum. The exchange rate in Belize is 2 to 1. Meaning the $1030.25 USD I withdrew, is $2060.50 BZE for the ten days we are staying. Digit automatically withdraws money from your already linked bank account, you don't even have to look at or deal with the transfers as they are happening.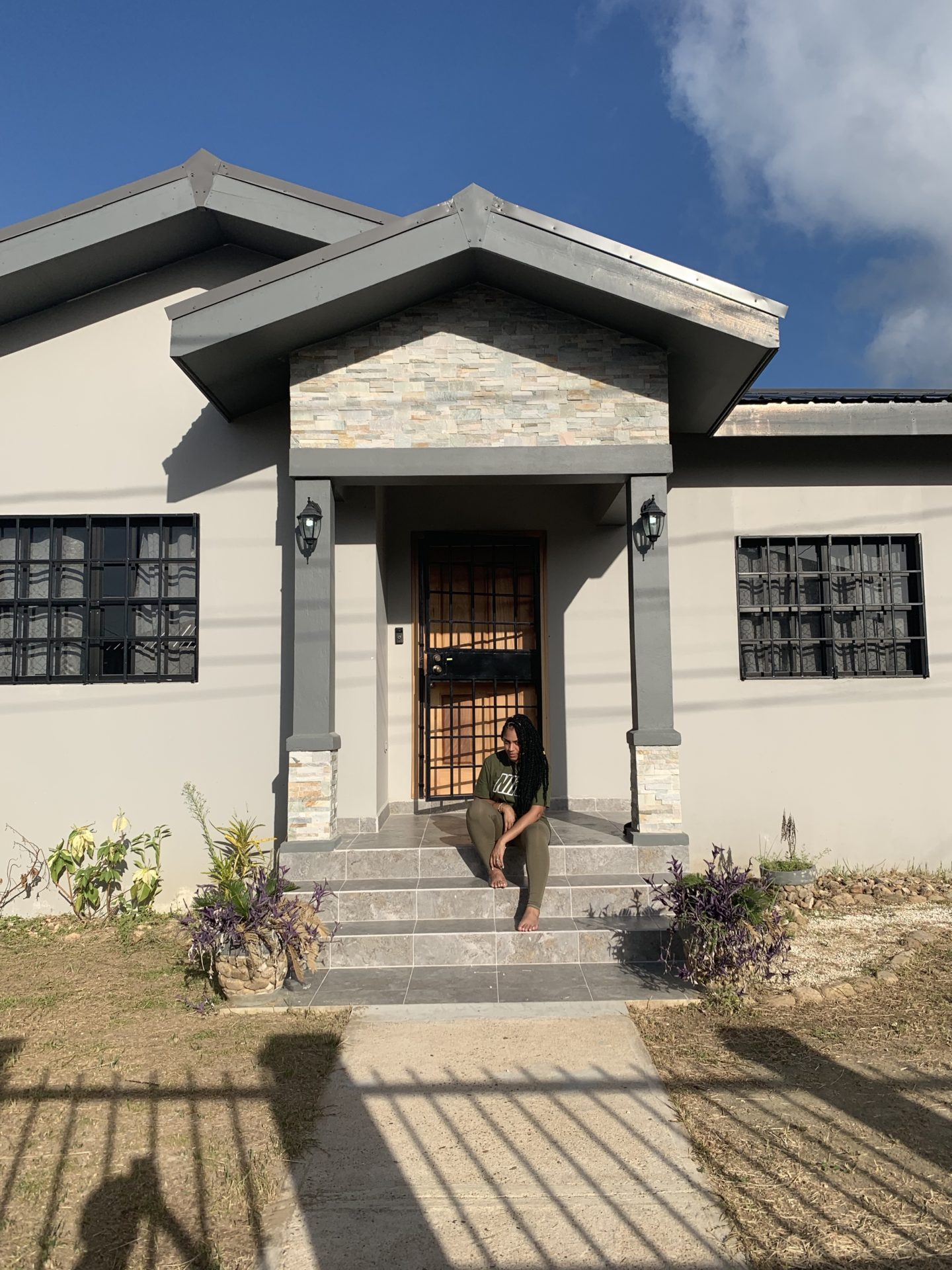 Resort vs. Airbnb. I looked into staying at a beautiful resort at one of the private islands off the coast of Belize. But for the entire family for ten days, we were looking at almost $3,000. I explored the option of an Airbnb, I have never used one before, but my avid traveler friends always do. Let me address the elephant in the blog post. Yes, I have family in Belize. But I did not want to inconvenience anyone, them or the kids. I wanted the kids to be comfortable in their own space without restrictions in someone's home. This is another reason we went this route. This house was close enough but far enough, if you know what I mean. Okay, now that we cleared that up, let's get into the cost! The house was modern and newly built with all the amenities you can think of. It cost us a little under $1,000!!! Huge savings on our part!
The house also helped us in saving money on eating out often. We were able to go to the market and get food to keep in the house. So we would eat breakfast at home and only have to go out in the evenings for dinner. Keeping their snacks and cereal in the house was a huge lifesaver, especially with my picky eaters!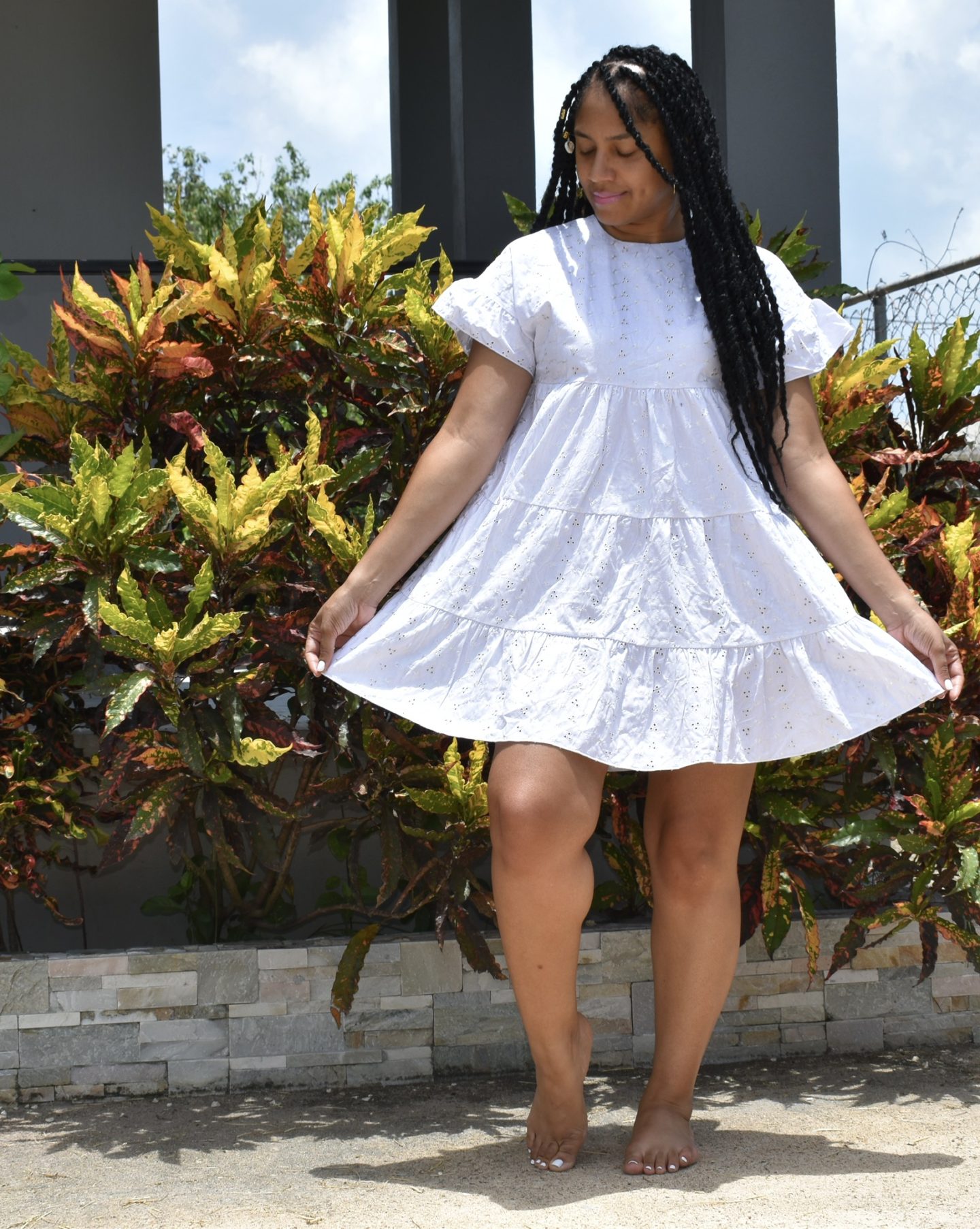 Wardrobe. I didn't go crazy shopping for this trip. I was lucky enough to secure a partnership with Pretty Little Thing and choose some stuff for vacation. Besides that, I packed other summer dresses and shorts I had from over the years. The only people I shopped for were the kids. Because they are always growing and that's a given. I went to Primark and the Old Navy Outlet. Shorts and tee-shirts were from $4-$14 the most for their pieces. I think I spent a total of $400 for their entire summer wardrobe, including clothes for this trip.
I am freelance so if I don't work, I don't get paid. I don't have PTO, Vacation days or anything like that. Therefore, budgeting and really planning were great assets to me. We have a few days left in paradise and I am dreading coming back to reality. I know the harder I work, the more I can enjoy vacations like this. How do you guys plan and save for traveling? Drop any helpful tips below! Thanks to all who have been following along on the trip via my Instagram!